Military Training Warehouse v4.26-4.27, 5.0-5.2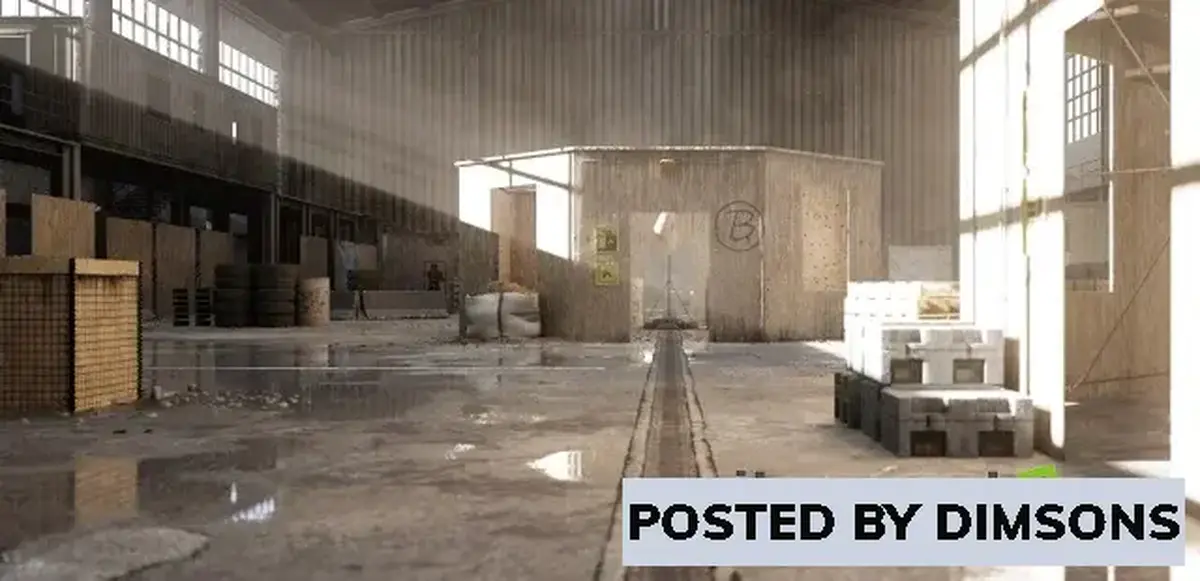 A collection of high quality scanned assets, custom built props and modular kit to create a highly realistic multiplayer or training simulation area.
Features:
Over 55 unique scanned 3D & 2D surfaces.
Custom shaders for extreme details such as global wetness, multi layer blending, 2D & 3D mask detailing.
Global Roughness for detail modulation.
Global Noise overlay for extra visual fidelity.
Custom LODs generated for every mesh.
Wide range of decals for visual context including leaks, bullet holes, grunge.
Over 25+ Unique scan mesh decals used to scatter on floor for a realistic surface detail. Version: 4.26-4.27, 5.0-5.2 Home Page: https://www.unrealengine.com/marketplace/en-US/product/military-training-warehouse
Download from:
Go Back