Medieval Village Megapack by Meshingun Studio v4.24-4.27, 5.0-5.2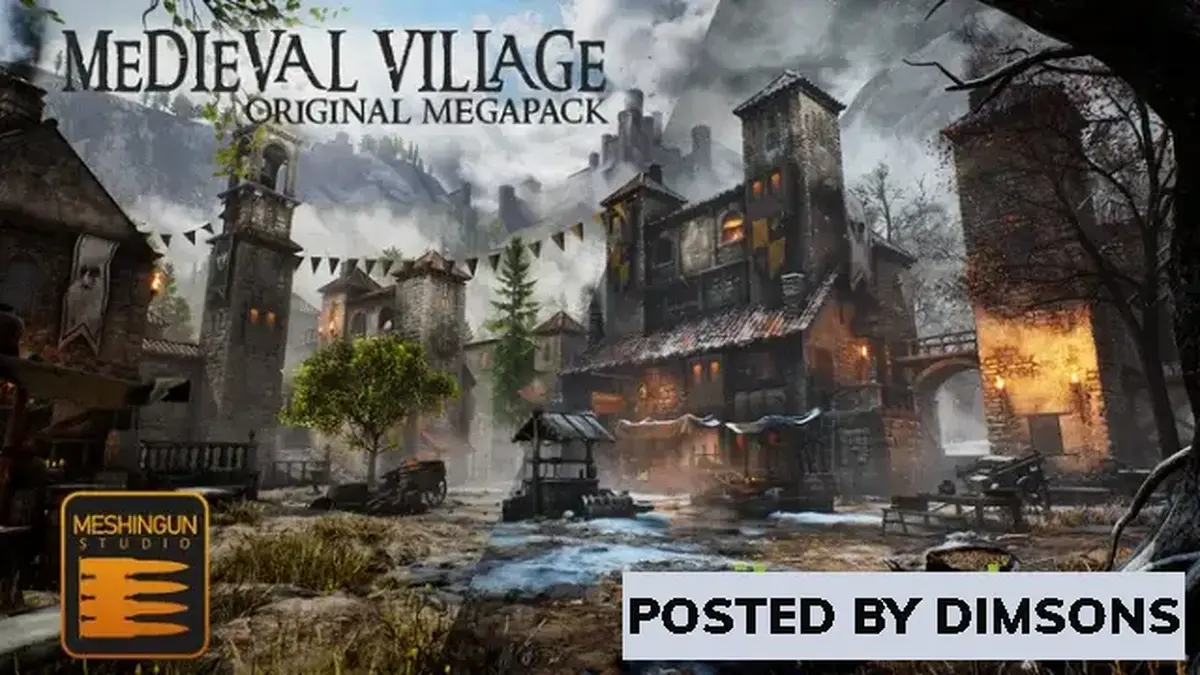 More than 550 assets/ More than 100 prefabs/Customizable NPC character/Game ready for high-end production.
Our next Megapack collection is finally here:
➤ Nanite & Lumen Compatible
➤ With over 550 assets, this is the largest library of Romanesque Medieval high-end quality assets.
➤ Bonus customizable NPC character with 5 different premade variations.
➤ Vast modifiability and customizability along with handy blueprints, tools, and prefabs.
➤ One of the main focuses of the pack is modularity and providing prefabs for effortless world-building.
➤ All the modular assets in this pack are snappable to the grid for easy assembly.
➤ Our master materials, are some of our most valuable assets which you will get for free in this pack.
➤ The master materials give the user easy access to modify parameters globally.
➤ A user-friendly weather control(Snow and rain on surfaces), wind control tool, and Thunder Lightning simulator.
➤ As this is a Game Ready asset pack, Optimization was one of our first priorities.
➤ This pack is a result of 7-month Meshingun Studio's internal artist and technical team's hard work.
➤ In-depth Documentation PDF along with in-editor descriptions and info cards. Version: 4.24-4.27, 5.0-5.2 Home Page: https://www.unrealengine.com/marketplace/en-US/product/medieval-village-megapack-meshingun-studio
Download from:
Go Back